Select a Medicine
Use the dropdown above to select a medicine and view the recommended dosage.
Schedule Your Appointment
Same-day visits are almost always available for sick kids, and we make it easy to plan those all-important well-checks.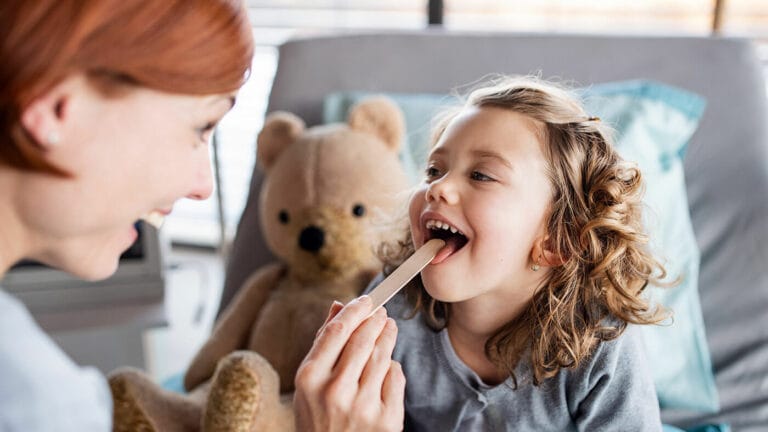 It can be difficult to differentiate between a sore throat and strep throat. This article provides information on symptoms and tips on when to see a doctor.
Read more