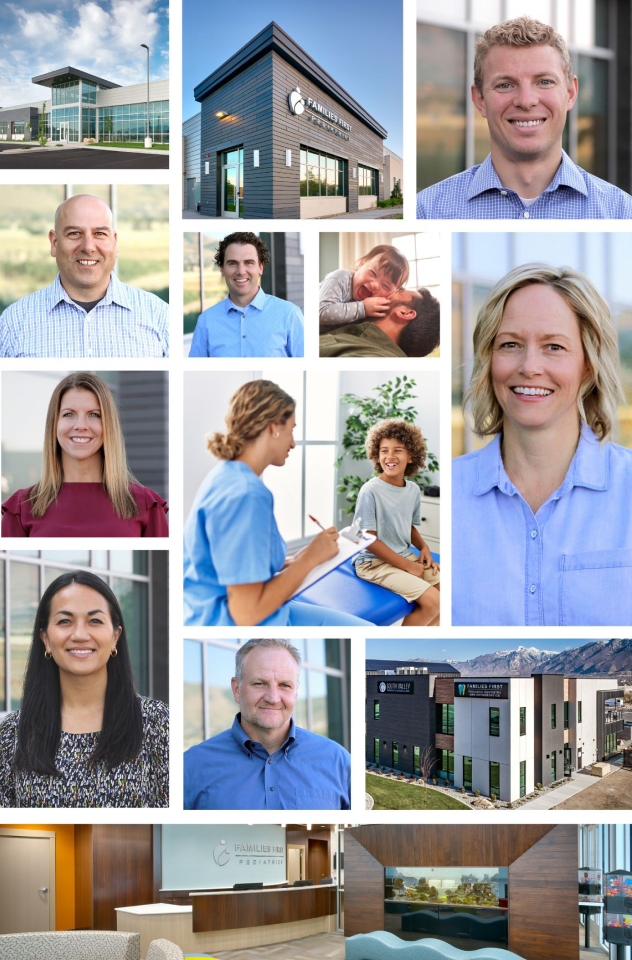 Families First Pediatrics was founded by three pediatricians who believed the best care was responsive to patients and convenient for parents. After serving thousands of kids, we realized children's health needed a more integrated approach.
Our goal of providing incredible, responsive care is why is why we began offering in-house services like mental health counseling, medication management, x-rays, lactation consultation, group therapy, and eventually even dentistry and orthodontics.
As we've grown to offer a full suite of integrated pediatric services, we've seen how it benefits busy families and improves individual patient outcomes. We're confident this team approach to children's health is the model of the future and we're actively working to bring it to more Utah families.
Through all or growth and evolution, we remain a physician-owned and directed practice.

We have over three dozen children's health specialists, working together to provide exceptional, integrated healthcare.